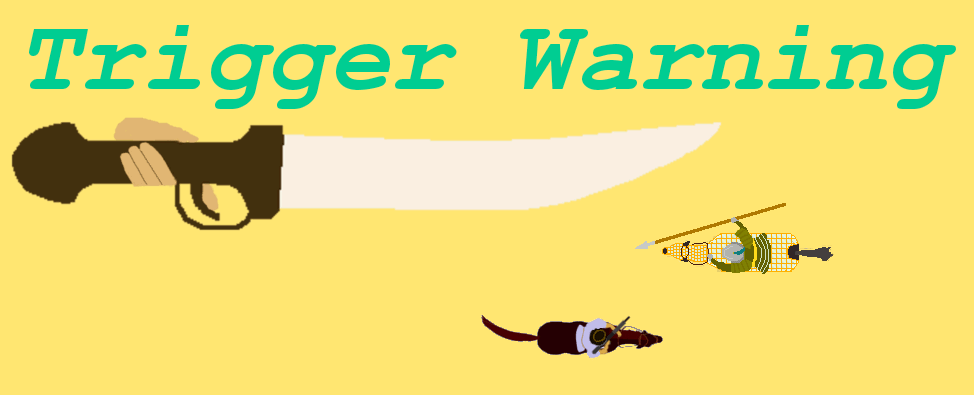 Trigger Warning
Trigger Warning is a top-down shoot-em-up. Play as a lone rider being chased by a horde of Persian cavalry. You're outnumbered, but you're armed with a modern day firearm and they're not. Shoot down horsemen, evade arrow fire, and defeat the enemy general.

Controls:
-a, s, d, w to move
-cursor to aim (mouse highly recommended)
-left-click to shoot
In-browser audio problems? Try a downloadable version below.
Game in development
This game is currently being developed and will undergo regular updates containing new features.
Credits
Created by Erik Alexander
Sounds
"Homelander" courtesy of DL-sounds.com
Griphop Kevin MacLeod (incompetech.com)
Licensed under Creative Commons: By Attribution 3.0 License
http://creativecommons.org/licenses/by/3.0/
Level Up Kevin MacLeod (incompetech.com)
Licensed under Creative Commons: By Attribution 3.0 License
http://creativecommons.org/licenses/by/3.0/
Lewis and Dekalb Kevin MacLeod (incompetech.com)
Licensed under Creative Commons: By Attribution 3.0 License
http://creativecommons.org/licenses/by/3.0/
"Grunts.wav" by bennychico11 used under CC BY 3.0
All other content made by creator or acquired via CC0 1.0
Built with Godot

Download
Click download now to get access to the following files: